Weekdays | 11AM – 1PM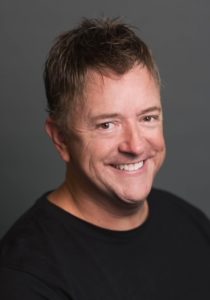 Chip Brown is a nationally known sports personality and expert on Texas, the Big 12 and college football.
Brown is an award-winning journalist who has spent 30 years covering college football for The Associated Press, The Dallas Morning News and – since 2017 – for Horns247.com. A 15-year presence on sports talk radio in Austin, Brown calls his brand of sports talk "infotainment."
Brown has covered The Masters, Wimbledon, the Super Bowl, NBA Finals, the College Football Playoffs as well as numerous NCAA Basketball Tournaments. He is a Heisman Trophy voter who got it right in 2005 and voted for Vince Young.
In the summer of 2010, Brown broke the story nationally about the Pac-10's attempt to add six schools from the Big 12 and appeared almost daily on ESPN's SportsCenter, College Football Live and Outside the Lines to discuss his reports. His ability to dominate the story was featured by Sports Illustrated and CNBC.
On Jan. 2, 2021,  Brown was hours ahead of the competition, including ESPN – who quoted his story – that Steve Sarkisian would be replacing Tom Herman as UT's new football coach.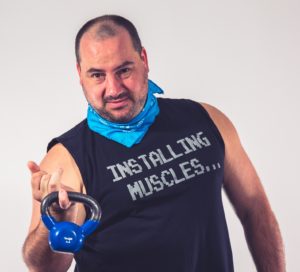 Nick grew up right here in Central Texas. He played football, baseball, and track in high school where he achieved various levels of success. He graduated from Texas State University with an advertising degree while continuing to wear Longhorns gear on campus. His broadcast career began in 2009 as an intern for The Morning X with Jason and Deb on 101X. He would eventually join the show full time as a producer and eventually rise to the main chair as the host of The Morning X with Nick and Emily.
Nick now brings his morning show chops to sports radio. Nick is always ready with a hot take or a quick joke. He loves coming up inane top 5 lists, strange Twitter poll questions, and isn't afraid to speak for the irrational sports fan who doesn't care about things like logic and reason. The gut always knows.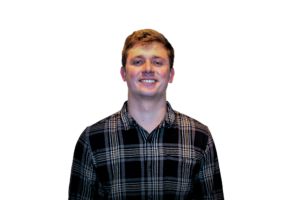 Growing up in the Midwest, Noah played and has had a passion for all things sports at a young age. From attending Michigan Football games as a kid, to working for the Detroit Red Wings & Tigers prior to moving to Austin, Noah has been a true sports junkie since day one. He officially joined 102.7 ESPN On-Air full-time in February of 2023. He brings a blue collar mentality to the show, while remaining in a sales role for the station.
Off the air, Noah enjoys hanging out with friends and family, being active, and hitting games & live events in town. Noah is an alumni of Oral Roberts University and is a member of the ORU Sports Advisory Council.
Check out the Podcast