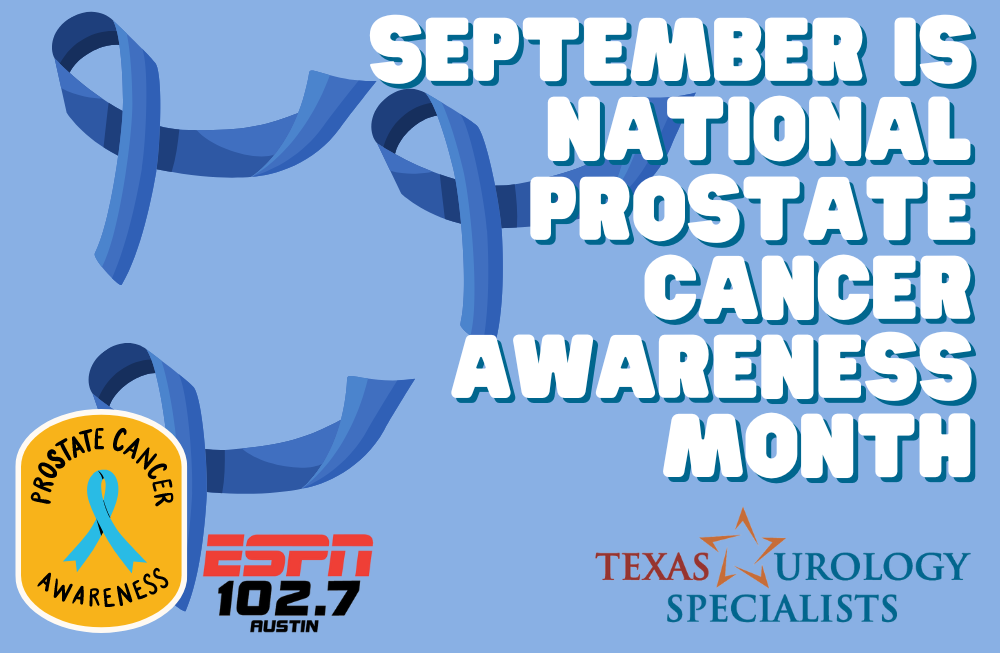 It's Prostate Cancer Awareness Month, and Texas Urology Specialists wants to remind you that one in eight men will face prostate cancer in their lifetimes. But with early detection and advanced treatment options, the survival rate after five years is nearly 100%. That's why men over fifty need a prostate screening each year. With multiple locations in the Austin area, Texas Urology Specialists provides convenient and compassionate care for both benign and malignant urological conditions. To learn more or request an appointment, please visit TexasUrologySpecialists.com/Austin.
Texas Urology Specialists-Austin
provides comprehensive urologic care to patients, from pre-screening, testing, and diagnosis to the ongoing care and treatment of urologic conditions for both men and women. We test for and treat infertility, incontinence, prostate diseases, urinary tract conditions, and more. All Texas Urology Specialists locations are fully integrated with Texas Oncology allowing us to offer seamless care between urologists and oncologists.
The Urologists
The urologists and healthcare team members have years of extensive experience in treating urologic conditions, and you are our sole focus. We treat the whole person, not just the disease, and work as a team to customize treatments for your specific condition, including support services to help you meet the personal challenges you may face as a result of your illness.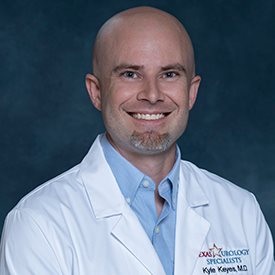 Kyle T. Keyes, M.D.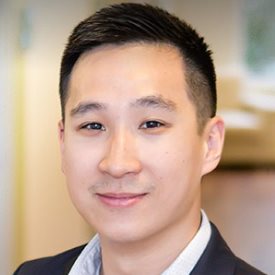 Lawrence Tsai, M.D.