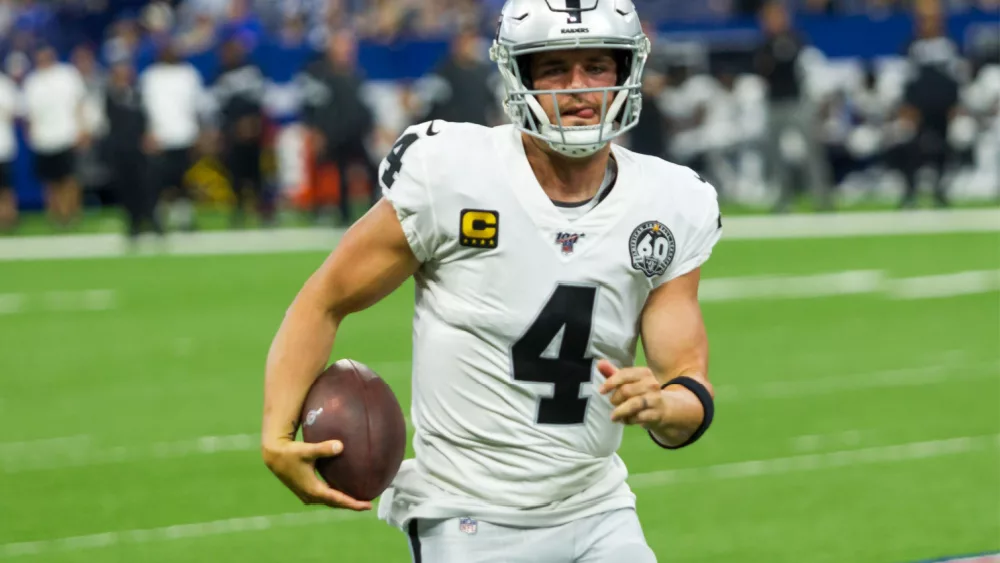 New Orleans Saints quarterback Derek Carr left Sunday's game against the Green Bay Packers with a shoulder injury.
Footage from the game shows the moment when the incident occurred; Packers defensive lineman Rashaan Gary threw Carr down onto his right shoulder. As seen here, Carr remained on the ground in pain for several moments. Carr was eventually able to walk off the field and immediately went into the injury tent; minutes later he walked to the locker room, where he was X-rayed on his throwing shoulder. According to NFL Network's Ian Rapoport, Carr was taken to a local hospital to have tests in addition to the X-rays he got at the stadium. Doctors will reportedly check for a number of things, including internal injuries.
The Saints initially announced that Carr was being evaluated for a shoulder injury before ruling him out in the fourth quarter; New Orleans led 17-0 when Carr left the game. Jameis Winston replaced Carr at quarterback for the Saints, his first game action for Winston this season. He started three games last season for the Saints, with Winston throwing four touchdown passes and five interceptions.
Carr completed 13 of 18 passes for 103 yards and a touchdown before leaving the game, while Winston finished with 101 yards on 10-of-16 passing. The Saints went on to lose to the Packers with a score of 18-17.
Editorial credit: Jamie Lamor Thompson / Shutterstock.com