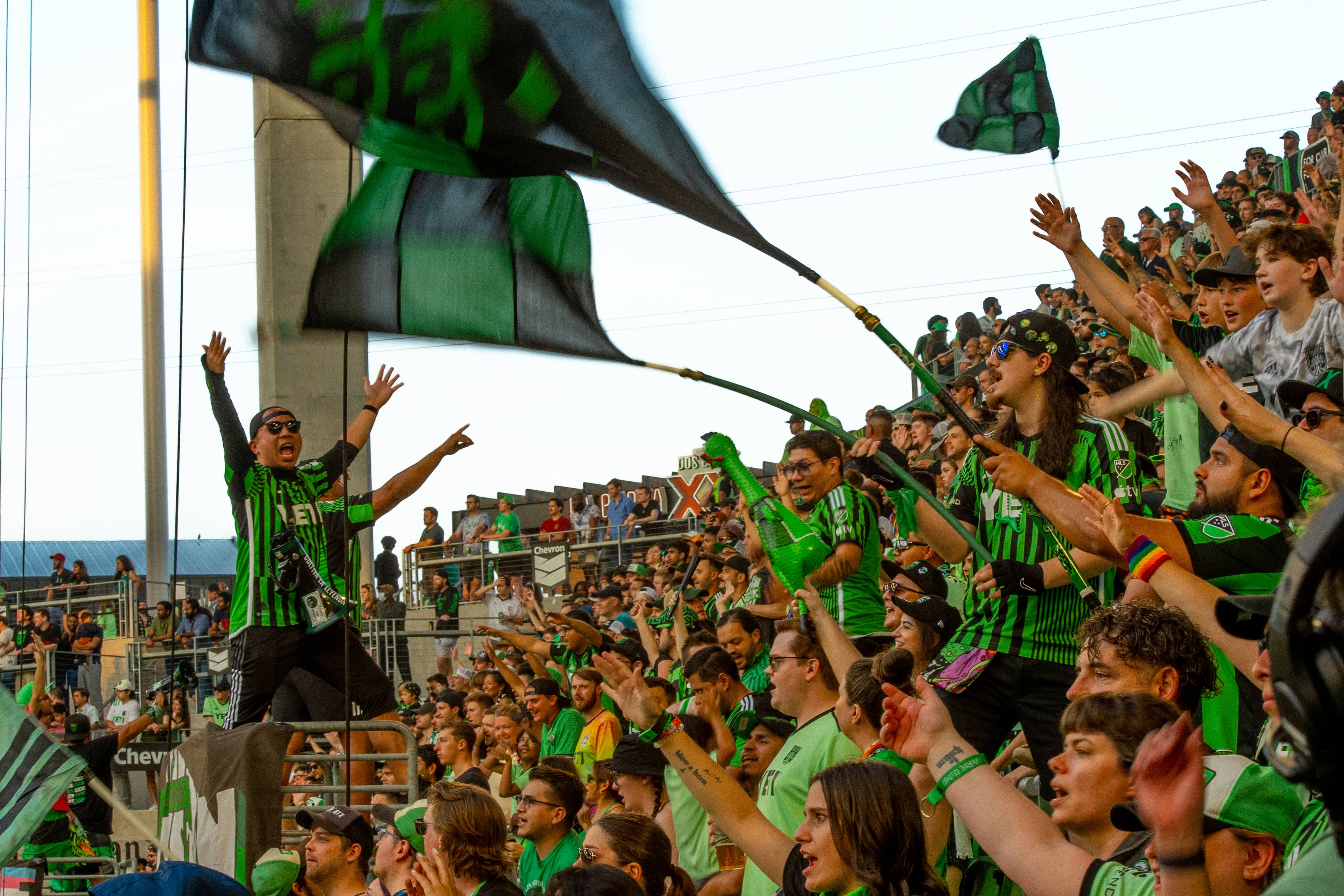 In an intense and closely contested soccer match, Austin FC emerged victorious with a slim one-goal margin against Toronto FC. From the kickoff, both teams showed their determination, exhibiting impressive skills and tactical awareness.
Throughout the game, the midfield battle was intense, with both teams fighting tooth and nail for control. Austin FC showcased excellent passing and movement, creating several promising opportunities. Their attacking prowess paid off in the second half when Gyasi Zardes managed to score his second goal of the season with header. The goal sparked celebrations among the Austin FC and their passionate supporters.
However, Toronto refused to be discouraged and responded with increased urgency. They launched numerous attacks, testing the defensive resilience of Austin FC. The defenders stood firm, demonstrating excellent positioning and timely tackles to deny Toronto FC any clear-cut chances.
As the game progressed into the second half, tensions escalated, and both teams fought fiercely for every inch of the pitch. Toronto FC intensified their offensive efforts, applying sustained pressure and seeking an equalizer. They came close on several occasions.
Despite the mounting pressure, Austin FC showcased tremendous discipline and composure. Their goalkeeper pulled off several outstanding saves, ensuring their slim lead remained intact. The entire squad displayed immense determination, defending as a cohesive unit and frustrating Toronto FC's attacking attempts.
In the end, despite Toronto FC's valiant efforts, Austin FC's resolute defense held strong until the final whistle. With only a one-goal advantage, Verde emerged as the victors, celebrating a hard-fought and well-deserved triumph. The match served as a testament to the competitive nature of soccer, leaving fans on the edge of their seats until the very last moment.