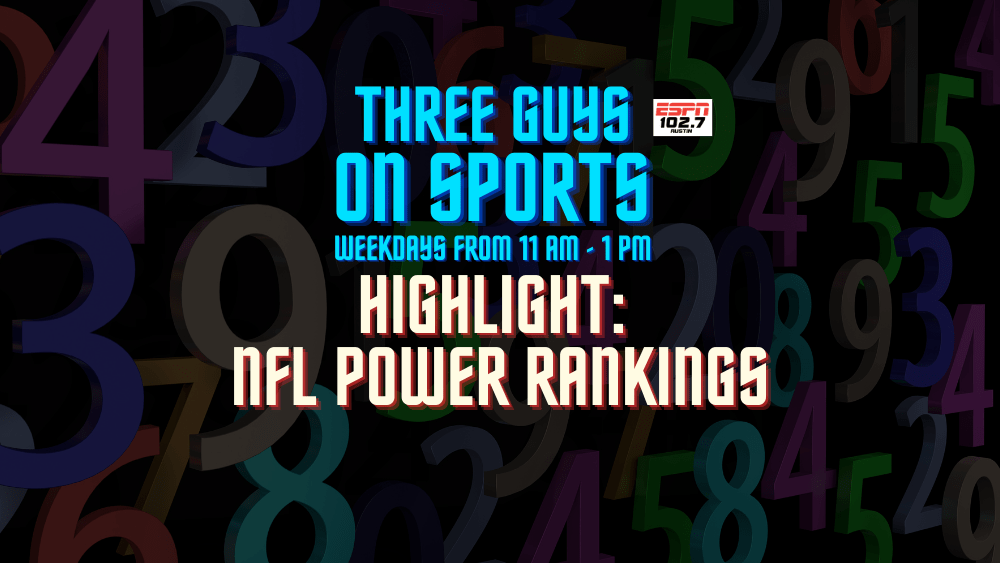 Three Guys on Sports is back at it with their weekly NFL power rankings! This week they're giving their Top 5 NFL teams!
Check out the clip below or listen to the whole podcast HERE
You can tune into Three Guys on Sports every weekday afternoon from 11am – 1pm ONLY on 102.7 ESPN Austin.