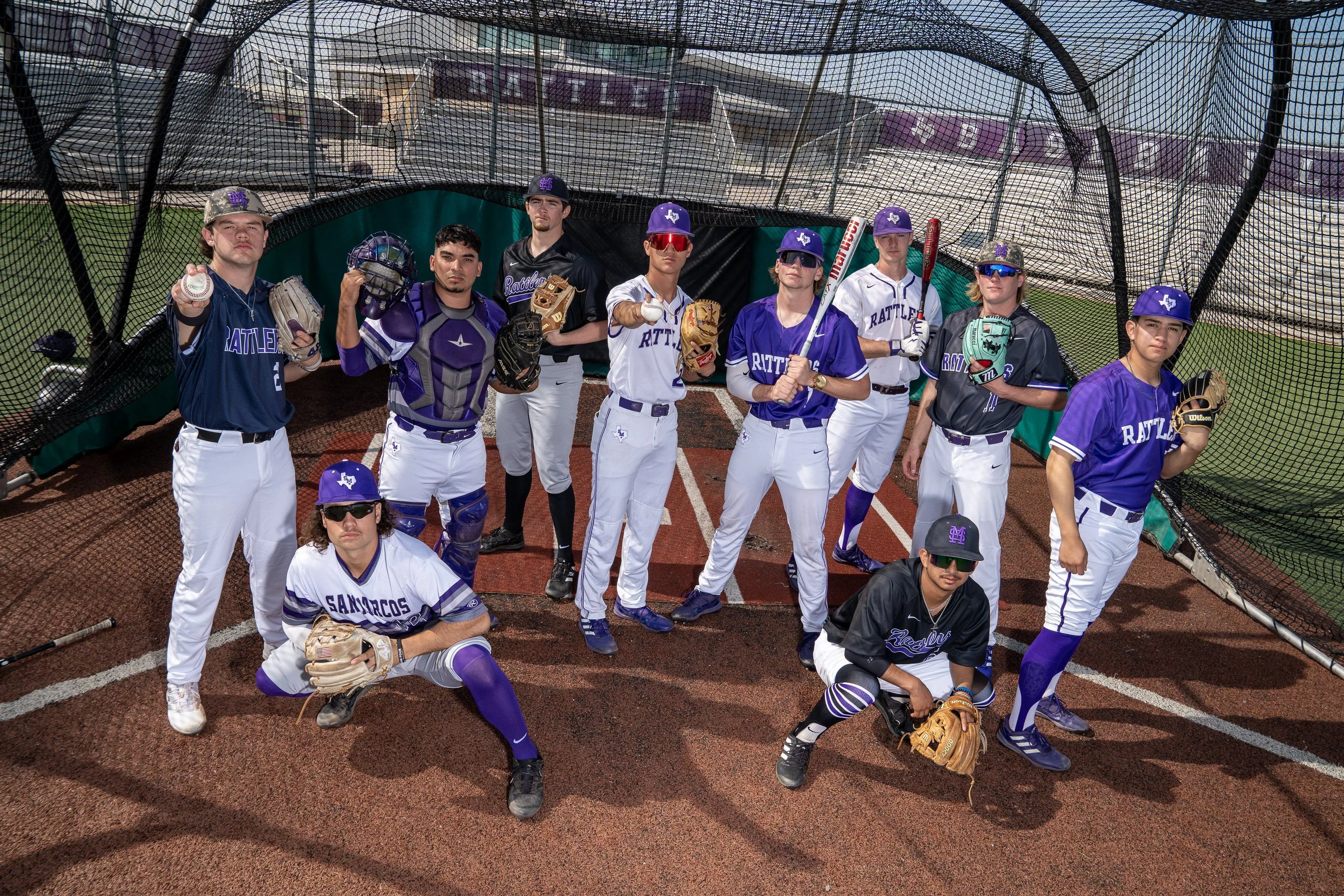 BUILDING OFF OF THEIR 2021-2022 SEASON WHICH CULMINATED IN SAN MARCOS REACHING THE POSTSEASON, THE RATTLER BASEBALL TEAM CAME INTO THE YEAR WITH HIGH EXPECTATIONS FOR THE 2022-2023 SEASON.
For Bryan Webb, who is entering his 17th season as the head coach for San Marcos, his goal is to build a robust Rattler "program". It's not about one season, but how each player develops from being a freshman to his senior year.
"Before the season, people always ask me how my team is going to be," coach Webb said. "I always tell them to ask me down the road, but I will tell you this… our program is strong."
That statement has proven to be true so far this season as the Rattlers had a tremendous campaign, reaching the playoffs again as one of the district's top teams.
The Rattlers have been led at the plate by junior Texas State-commit Kutter Gage Webb and senior Coastal Bend-commit Major Pellien. Both will be all-district nominees and are a lethal one-two punch in the lineup.
The pitching for San Marcos has been stingy with a team ERA of 1.76 and a WHIP of 1.09 led by Reagan Chomel and Gavin Gomez, who have both been virtually unhittable. Quarterbacking the pitching staff is catcher Sunray Estrada, who has been a leader in the clubhouse.
Webb's blueprint continues to produce results and their best days are still ahead of them.